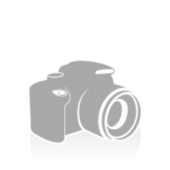 Ad type:

Vacancy

Contact person:

HR

Company:

Arck

Country:

India

City:

Hyderābād (State of Andhra Pradesh)
Description
Functional Area:
Building, repair.
Job Category:
Other Jobs -> Unskilled workers.
Job Title:
Welder / Gas Cutter
Salary:
from 15 000 ₹ (INR) to 20 000 ₹ (INR)
Education Level:
Secondary
City:
Hyderābād (State of Andhra Pradesh), India

Requirements:
Experience

Two to 4+ years of experience in welding / gas cutting of heavy equipment.
Job Description:
Job Title: Fabricator / Welder / Gas cutter [Heavy Equipment]

Location: Quthbullapur , Gandi Maisamma, Hyderabad , 500043

JOB DESCRIPTION

The welder has primary responsibility of welding. Each job must be run with safety, accuracy and timeliness in the welding area. All basic welding and machine maintenance is expected including changing rolls, wire tips, liners etc.

Essential Duties and Responsibilities:
Bolt, clamp, and tack-weld parts to secure position for welding. Set-up gas-shield mig-welder and weld component parts to blueprint specifications. Use intermediate knowledge of blueprints and welding symbols to complete job assignment. Use hand tools, clamps, and grinders to perform job tasks. As required, repair products by dismantling, straightening, re-shaping, and assembling parts using cutting torch, plasma cutter, and hand tools. Make basic jigs & fixtures Able to safely rig and move parts and weldments. Complete knowledge of all phases of welding and fabrication related skills. High degree of fit/finishing skills. Share knowledge and experience of welding techniques for on-the-job training of new and less experienced fabricators. Complete basic maintenance on welding equipment

Performs maintenance and repair activities on various pieces of heavy equipment including but not limited to heavy- excavators, 25 ton and smaller bulldozers, cranes, backhoes.

---
---
Browse all classified ads in category Jobs in State of Andhra Pradesh
---