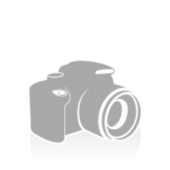 Ad type:

Vacancy

Contact person:

Shana

Company:

J-K NETWORK SERVICES

Country:

Philippines

City:

Taguig (Metropolitan Manila)
Description
Functional Area:
Recruitment agencies.
Job Category:
Finance, Investments & Banks -> Accounting.
Job Title:
Japanese Supply Chain Specialist
Salary:
from 50 000 ₱ to 70 000 ₱
City:
Taguig (Metropolitan Manila), Philippines

Requirements:

∙ Filipino who can speak Japanese Language
∙ Native Japanese that has Permanent Visa
∙ JLPT N1, N2, N3 Level/Passer
∙ With Bachelor's degree holder in any course
∙ Open for Male and Female
∙ With Strong Speaking, reading and writing skills in English
∙ Age is below 55 years old
∙ Preferably someone with experience in supply chain, procurement, scheduling and trade and finance because they are open to train applicants as long as can speak Japanese language.

Job Description:
Company Profile:

This company is multinational mining and one of the Top 5 world's largest mining company in the world.
Position: Japanese Supply Chain Specialist
Location: BCG, Taguig
Salary: Basic: 50,000 – 70,000
Allowance: 5,666 package
Industry: Shared Services
Schedule: Monday-Friday (Day shift)

Benefits:
∙ Flexible work arrangement
∙ Yearly bonus of up to 15% of annual basic pay
∙ Fixed weekends off
∙ Eligibility to own shares of stocks (company will match your monthly contribution)
∙ HMO active on the 1st day for you and your dependents

Requirements:

∙ Filipino who can speak Japanese Language
∙ Native Japanese that has Permanent Visa
∙ JLPT N1, N2, N3 Level/Passer
∙ With Bachelor's degree holder in any course
∙ Open for Male and Female
∙ With Strong Speaking, reading and writing skills in English
∙ Age is below 55 years old
∙ Preferably someone with experience in supply chain, procurement, scheduling and trade and finance because they are open to train applicants as long as can speak Japanese language.
Responsibility:
∙ Liaison between clients, service providers and commercial staff as necessary regarding contract execution and transportation of materials.
∙ Interacting with bank assets
∙ Prepare and process billing document creation and cancellation
∙ Material movement ticketing and analysis
∙ Shipping document creation and maintenance
∙ Updating information in SAP and Contract entry

RECRUITMENT PROCESS
---
---
Browse all classified ads in category Jobs in Metro Manila
---