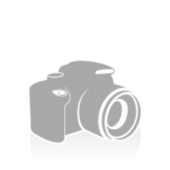 If you are interested in this resume you can request the contact information of the Candidate by clicking the button below. After the confirmation by Candidate, you will receive an e-mail with his full resume.
Description
City:
Birgu (Birgu), Malta;

Job Category
Science & Education -> Education in schools.
Salary:
from 10

(BTC) to 10

(BTC)
---
Additional information:
I am Mr. CHAABANE Khaled from Algeria, actually I am working at Al-Feel Field- Millitah in Libya as Assistant Manager-Document Controller-Translator-Interpreter.

In the interest of exploring new employment opportunities. I am looking for a job as : General Purpose Administrative Assistant, Assistant Manager, Data Input Agent, Secretary, Translator (Arabic, French, English, German, Italian and Spanish), Document Controller, Personal Assistant, Human Resources Officer, or any other administrative duties.

I speak Arabic, French and English very well, I have a good level in German, Spanish and Italian. I have a basic Level of Norwegian.

I have an 8 years experience fulfilling various administrative duties.

I am a motivated, self-starting, and goal-oriented person with proven abilities in helping uncomplicated the lives of executives and senior management.

Likewise, I am highly competent in the overall management of a professional office.

Ready to relocate; and ready to deal with any duties I will be charged of.
---
---
Browse all classified ads in category Resumes in Malta
---